Creating a Workflow Template
Follow these steps to create a Workflow Template.
Click on Create New Workflow Template button. New Untitled Workflow Template will appear in the Workflow Templates section.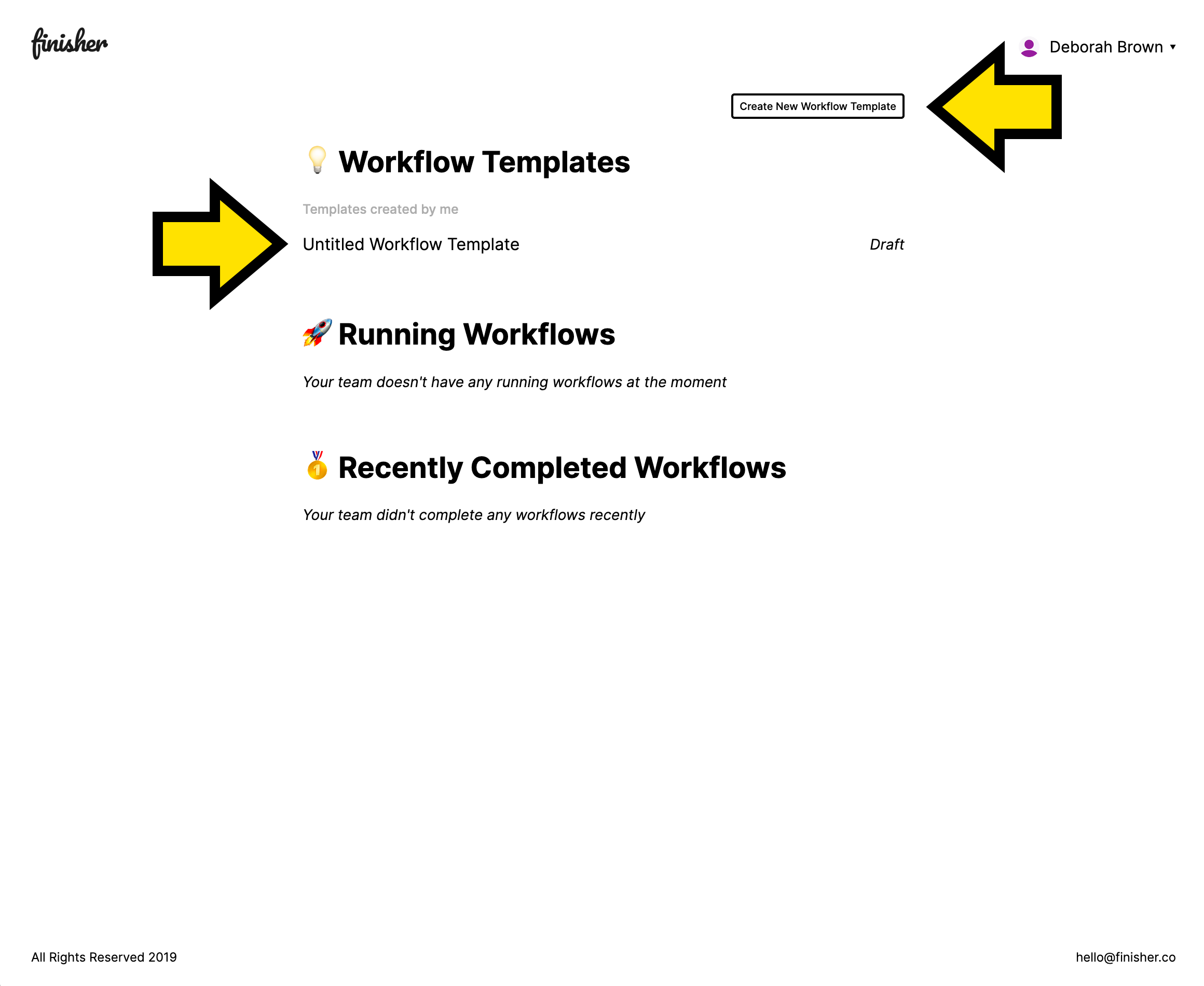 Click on the newly created Untitled Workflow Template. You will be taken into Workflow Template edit mode.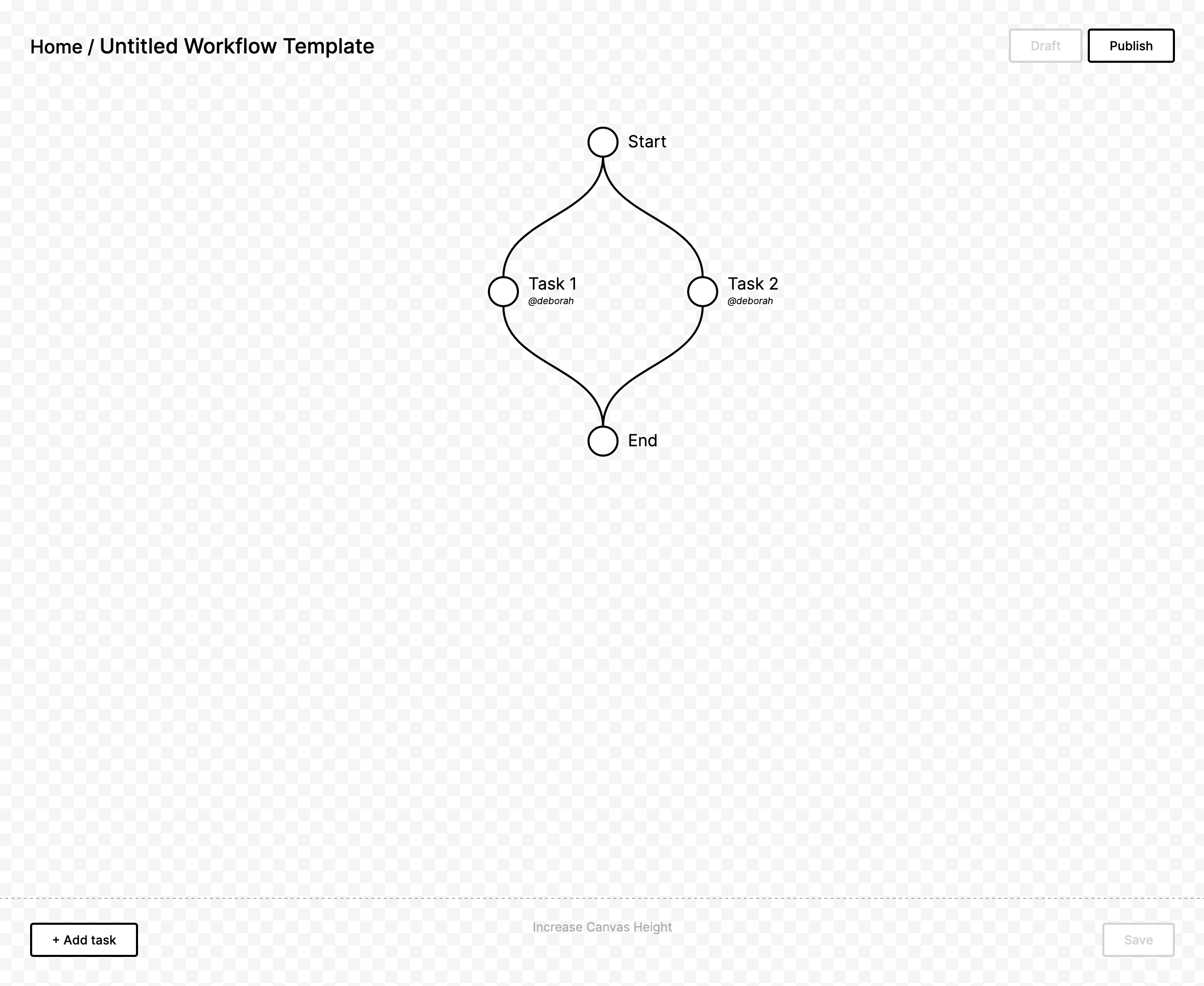 Rename the template.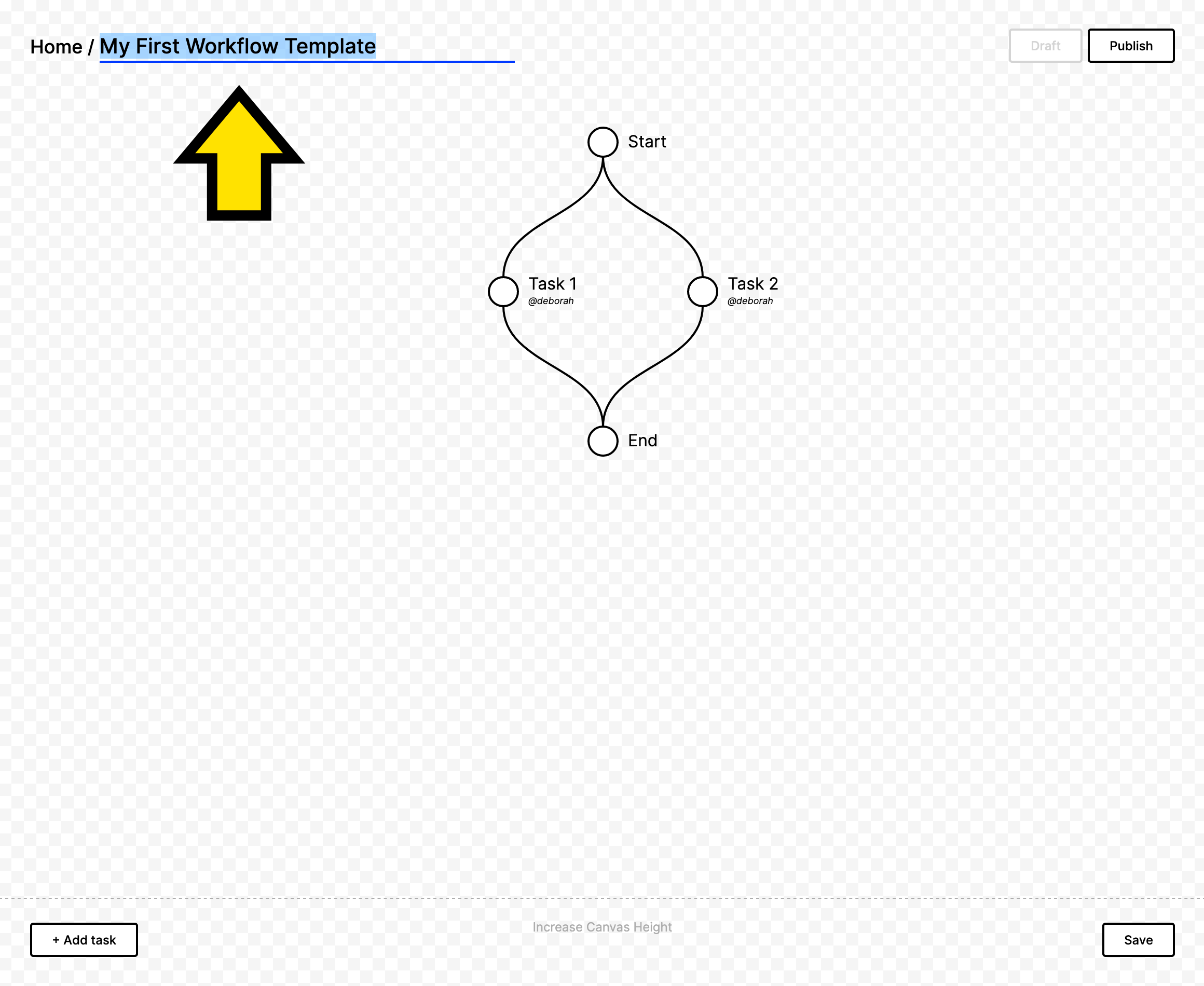 Start adding tasks using the Add task button in the lower left corner. You can drag tasks around the canvas and connect them depending on the flow of your work.
You can assign user(s) to tasks and choose whether all users or at least one user should complete the task prior to proceeding to the next one (assignees of the next task will get notified only if the preceding task got completed).
You can delete tasks and/or connections by clicking on them and hitting the delete key.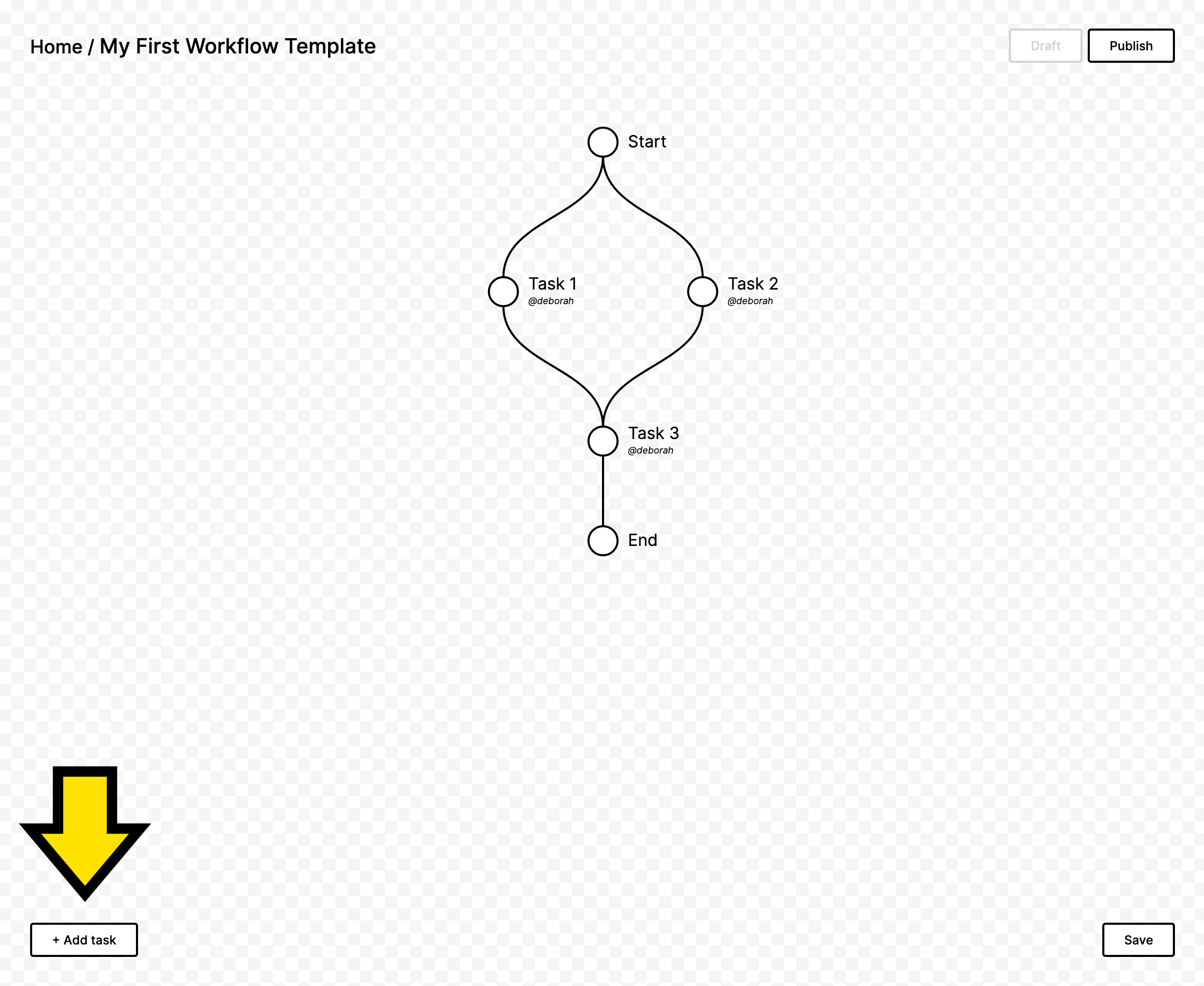 When you think your Workflow Template is completed, you can save and publish the template.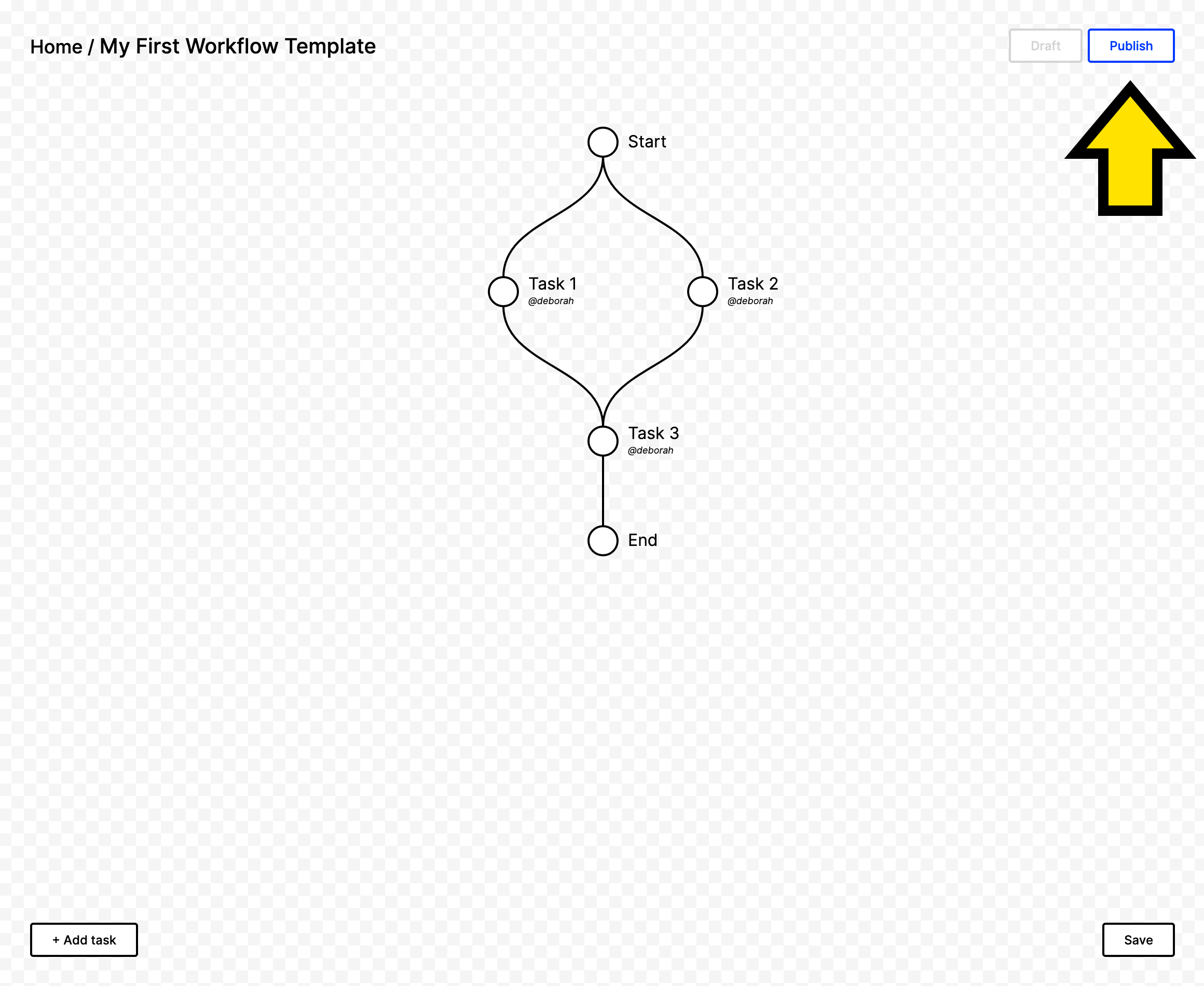 Upon navigating back to the homepage (by clicking on Home) in the upper left corner, your updated and renamed Workflow Template will show in the Workflow Templates section.